Armando Nieblas had a clear idea of ​​what his life as a journalist in Mexicali would be like: writing little pieces, all breaking news, write one, then another, and then one more, all that he could do in one day and the next day the same, and so, for years.
He founded a digital native media but kept writing just small pieces, several ones a day. He practically never carried out long-range journalistic investigations. "We were a small pieces factory," Nieblas said.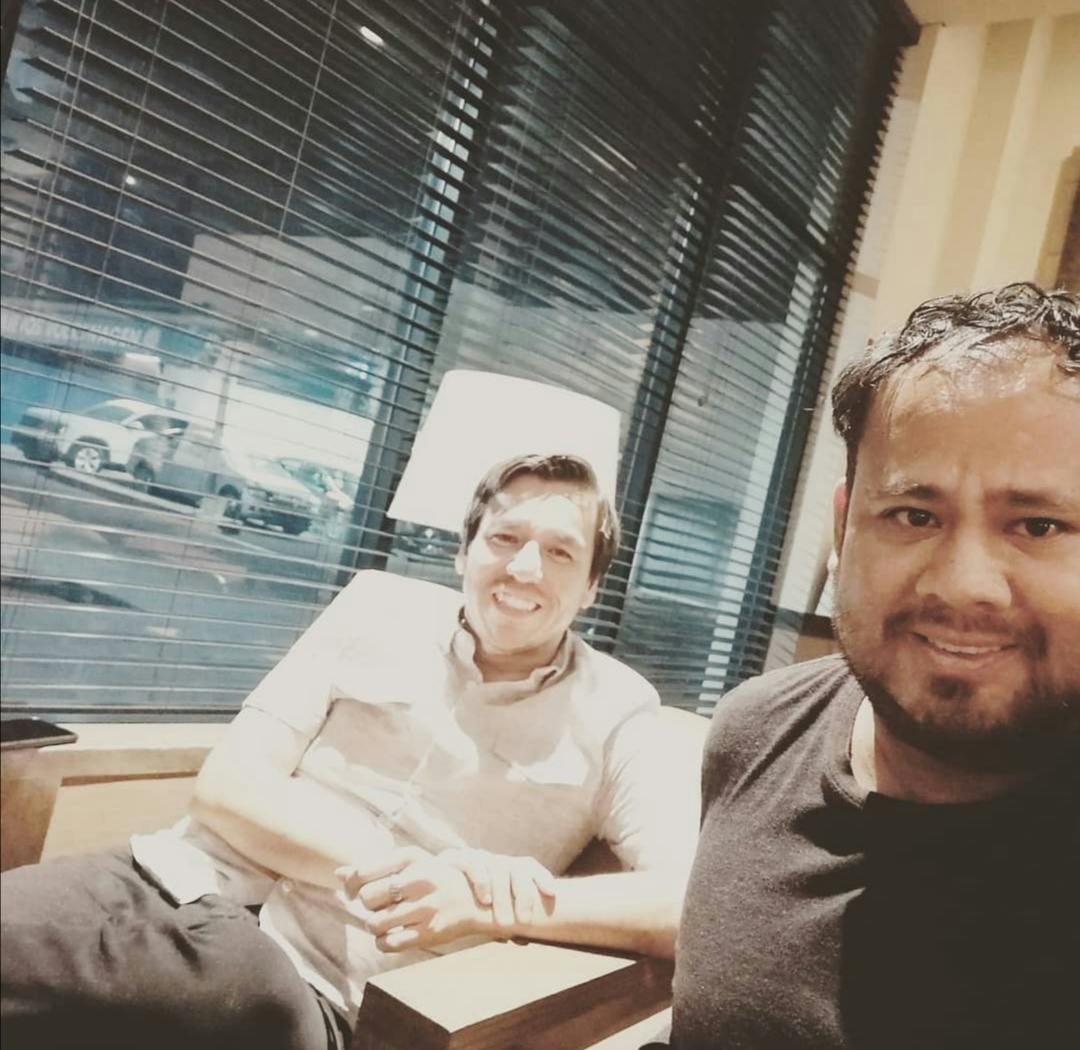 Armando Nieblas and Cristian Torres. Photo courtesy of RadarBC.  
His fate changed after he attended an investigative journalism workshop as a part of the Mexico Border Investigative Reporting Hub, a program of the International Center for Journalists (ICFJ)  in partnership with the Border Center for Journalists and Bloggers (BCJB). The Hub is supported by funding from the United States International Development Agency. 
During the workshop, Nieblas learned new investigative reporter skills from U.S. reporters such as Ron Nixon and Latin American data journalism experts like Sandra Crucianelli.. 
Months later, Nieblas was invited to the Investigathon, a workshop to tune-up investigative reporting skills, also organized by the Border Hub, held in Tijuana.
He had pitched an investigation on assumed corruption schemes in the project to build two seawater desalination plants in Baja California, a multinational business promoted by the state government in association with American, French, and South African companies.
The former governor of Baja California, Francisco  Vega de Lamadrid, simulated a water shortage to justify the creation of two desalination plants at a cost of 57 thousand million pesos ($2.9 billion USD) from the state treasury – using his complex network of family and friends – to sell water to the United States.
After months of hard work, Nieblas and his fellow reporter Cristian Torres published the report The Dirty Waters of "Kiko" Vega in Baja California in November 2019.
In 2020, Nieblas and Torres submitted their work to the Diego Union Tribune's call for submission for investigations for their award.
In April, the San Diego Union Tribune announced that Nieblas and Torres story on  desalination plants had won first place in the Journalistic Investigation category.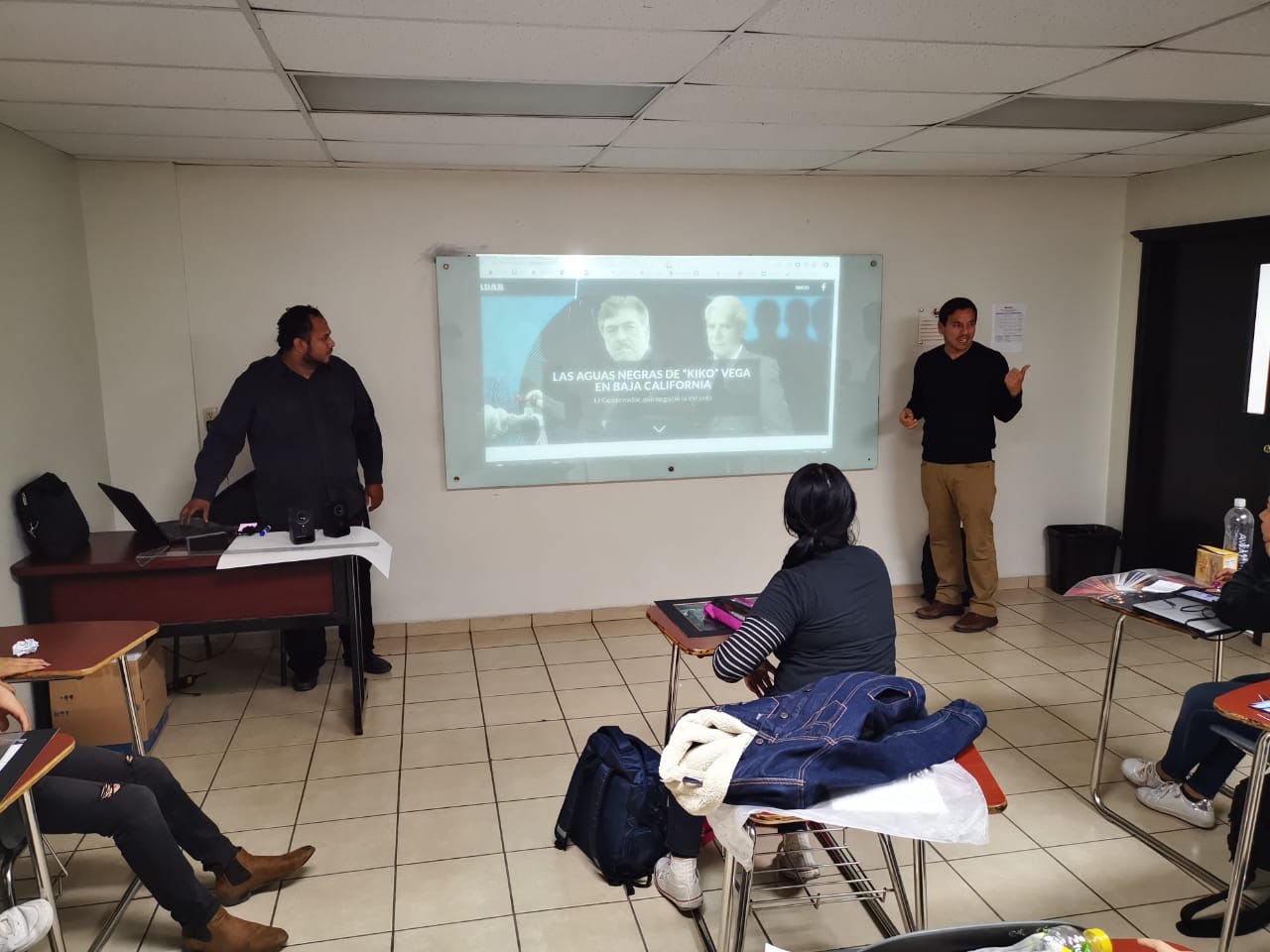 Cristian Torres (left) and Armando Nieblas during a conversation with journalism students at the Universidad Xochicalco in Mexicali in December 2019. During the talk, Torres and Nieblas told the students how they carried out their journalistic investigative work "The Black Waters of Kiko Vega in Baja California". Photo courtesy. RadarBC. 
Torres, individually, won second place in the same category. RadarBC took the top two spots, beating stories submitted by long standing media outlets such as the weekly Zeta de Tijuana.  
"Almost a year and a half ago, I came into contact with the Border Hub for the first time. The journalist I am today has nothing to do with the journalist I was," says Nieblas.