We have learned with deep sadness and great indignation of the murder of Margarito Martínez, a photojournalist, who was shot to death in front of his home on the streets of Tijuana, Baja California, at noon on January 17, 2022.
As Border Center, we demand from the government of Baja California and the federal government a prompt and complete judicial investigation of this murder without ruling out the issue of freedom of expression.
Margarito was a colleague concerned about his safety. In 2016, he was unable to participate in a security workshop we offered in Tijuana and asked us to support him in participating in one of the several security trainings for journalists that the Border Center organized on the US-Mexico border. After obtaining support from the Rory Peck Foundation and the United States Embassy in Mexico, we managed to organize another security workshop in alliance with the network of Journalists of Ciudad Juárez. There we were able to invite Margarito.
He was happy, smiling, happy to meet colleagues from another state, visit another border city and receive training. The photo that our colleague Alicia Fernández took and that heads this article shows Margarito's passion and pride in being a border photojournalist.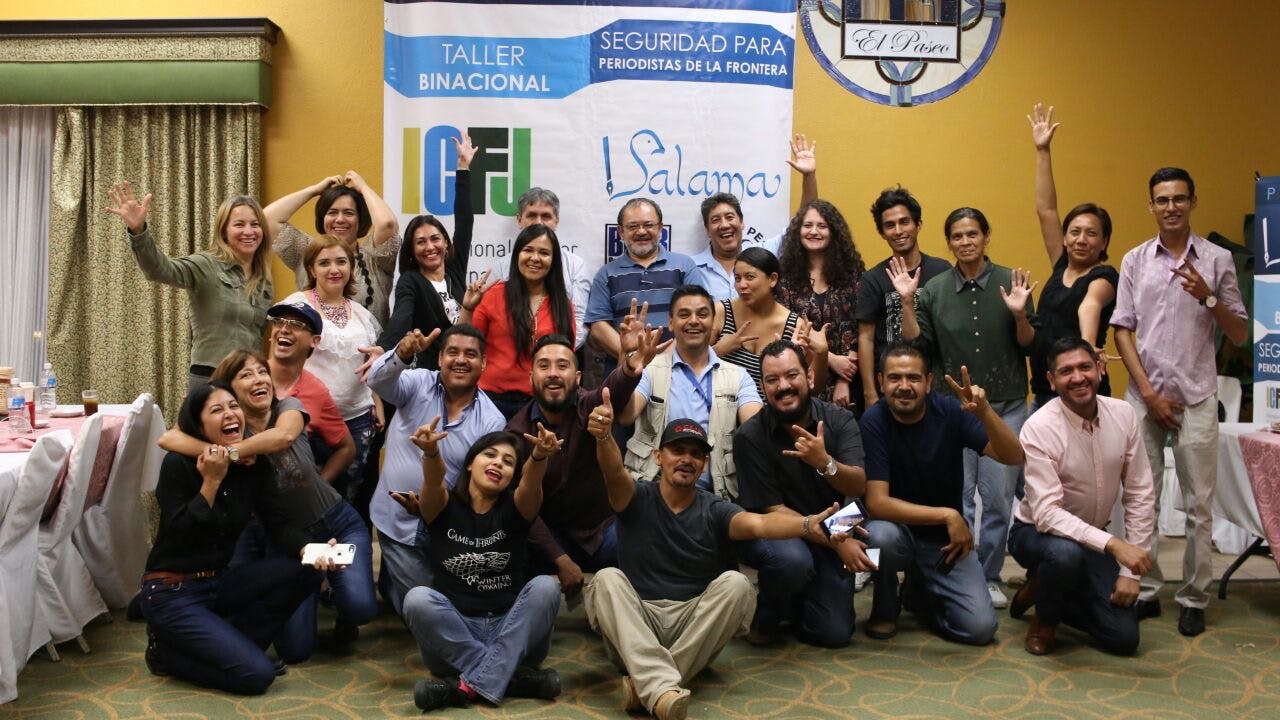 Margarito Martínez, in the center in the row below, shares the joy of having finished the safety workshop in September 2016.
Margarito paid attention to the workshop very carefully. There we talked about many angles of the safety of journalists, the risks of the profession, the need to adopt self-protection protocols, design strategies and always be attentive to what is happening around us, in a country where impunity for crimes against freedom of expression has turned Mexico into one of the most dangerous places to practice journalism.
Judicial authorities in Mexico almost immediately rule out crimes against freedom of expression as a motive in the assassination of journalists, and rush to declare that at the bottom of the murder there are only personal reasons or conflicts. The mere insinuation that Margarito had conflicts over property with the person, not yet identified, who allegedly killed him and fled, speaks only of the prompt intention not to investigate or clarify, but to hide as much as possible the issue of freedom of expression. expression and crimes against journalists for what they write, say or publish.