Armando Nieblas and Cristian Torres thought they simply had a good "local" history, with some potential, and pitched it to the Mexico Border Investigative Reporting Hub, a project of the International Center for Journalists in partnership with  the Border Center for Journalists and Bloggers.
This was the story idea: officials from Baja California and private companies joined efforts to build two desalination plants that would indebt the state for more than 30 years, to face a simulated water crisis, to make profits from tax payers money.
After three months into the investigation, they realized that they had a story, actually, much more bigger, with global implications.
They discovered that some of the companies that came to Baja California to conquer the political will required to materialize their plans, have been doing the same in other parts of the world, making profit with that irreplaceable, increasingly scarce, good that is water.
The story they found, Nieblas says, ended up being much bigger than they had imagined.
The tale of desalination plants was nothing new in Baja, but, always, the only name with which the issue was associated was that of former governor Francisco "Kiko" Vega and that of a handful of officials and political figures of his private circle.
Armando Nieblas and Cristian Torres ended up revealing a framework, an ivy of complicities, much more complex and extensive than Baja-Californians imagined.
"With our history, people are going to know the names of all people involved, since when they planned these desalination plants, and the amount of money they want to take from us," says Nieblas.
This was the main finding of the research, according to reporters, but there are three more, equally important:
Reporters got documents proving that selling water from Baja California to the United States has always been in the plans of the desalination plant promoters. It was not just about rumors, as local authorities tirelessly assured.
Desalination projects in Enseñada and Playas de Rosarito are similar to those that some of the transnational companies involved have in other countries, especially in the developing world, such as Mexico. This is the case of the South African Nuwater, the French Degremont, or the American Consolidated Water.
They also documented that Baja California did not face a water shortage that would make the desalination plant construction urgent, as government officials claimed.
If the scarcity of water were real, according to the authors, it could have been the consequence of a deliberate reduction of the water flow that the Colorado River-Tijuana Aqueduct delivers to the area, the main tap that supplies the region.

Scientific studies got by reporters also suggest that, if the lack of water were real, there would have been several options to correct the deficit that would be much less expensive, economically and environmentally speaking, than desalination plants. Wastewater treatment is just one example, increasing the efficiency in the use of irrigation water, another.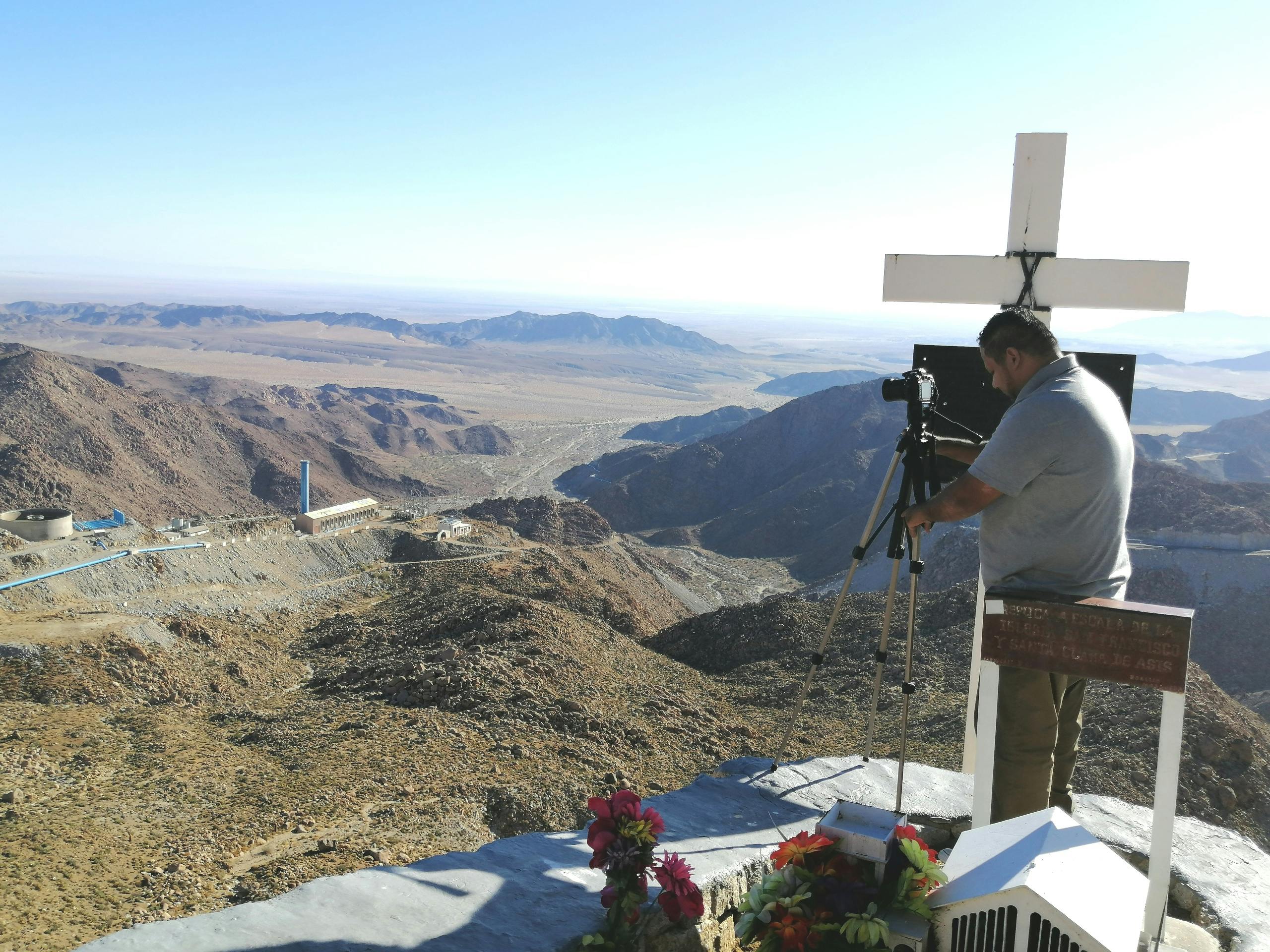 There was, however, a finding that Armando and Cristian really wanted to get and, at the end, they didn't.
They wanted to find out what benefits made all politicians involved to push the desalination plants so hard. 
"I cannot conceive that they have done so many things, legal and non-legal, without taking anything," Nieblas says.
Foreign companies that came to Mexico to do business with desalination plants, says the reporter, knew that in this country large businesses can be done if officials of any level are properly seduced. They seem to be always ready and willing to negotiate and reach agreements.
The future of desalination plants would be tied in some way to the transition of government in Baja California. Both projects, in Ensenada and Playas de Rosarito, stand still, but its reactivation and entry into operation seem to be only a matter of time.
On November 1, Kiko Vega replaced in government a personage of yesteryear linked to the efforts to send Mexican water to the United States, Jaime Bonilla.
Mountains of money have been invested to make desalination plants a reality, Nieblas says, a situation that can pose a risk to the state, no matter what.
If desalination plants go into operation, Baja Californians will pay millions of dollars in the years to come for water they didn't really need.
If desalination plants are canceled, it would not be difficult to anticipate a barrage of lawsuits by losing companies that could put the state's finances at risk. 
"The outcome is yet to be seen, but I believe that Baja California and its people, whatever the outcome, will lose out anyways," Nieblas says.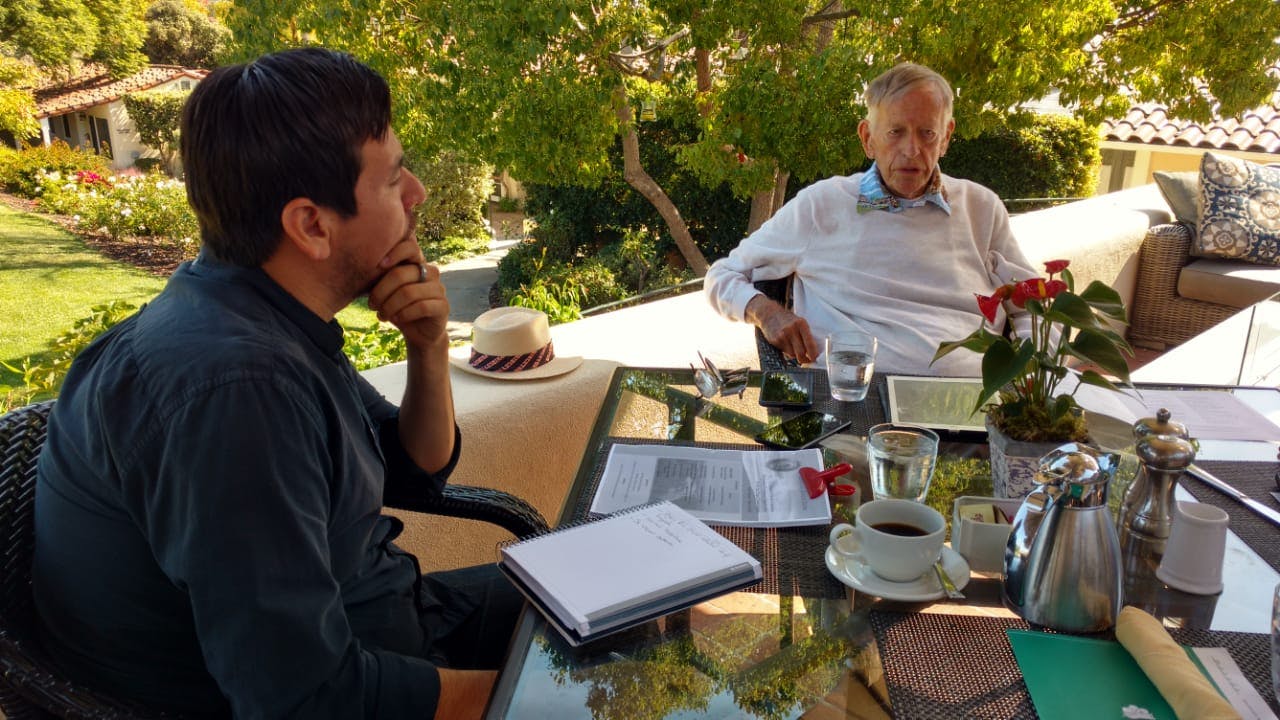 Q&A
What takeaways do this story leave you?
The need to create a hypothesis was something new to me. If you are into an investigative piece, you cannot go outside to see what you find. You have to do an investigation before.
I also understood the importance of having a timetable to organize your research, to complete mission on time.
Finally, I learned to investigate companies. It's a world apart, I still need to learn a lot, but I already have a clearer idea, a good base.
What are the most important findings of your investigation?
The possibility of knowing the names of all the people involved in the desalination projects. A lot of names had been mentioned, like Kiko Vega and people next to him, but we did not know all of them. With this story, people are going to be able to know who are behind the projects and what size is the loot they want to take away from us.
 
We provide evidence to prove that part of the plan is to send water to the United States. For years, authorities have denied that possibility, saying it was unfounded rumors. We have already confirmed, with documents in hand from both Mexican and American authorities, that the intention has always been to sell water to the US.


We discovered that three or four companies involved in the projects in Baja California have done similar businesses in other parts of the world, in countries like Mexico, where it is easy to make governments open their doors wide.
I did not expect it, but another finding was that the authorities simulated a shortage of water. Government officials stopped maintaining the aqueduct that comes from the Rio Colorado. Almost all the water that comes to Baja California arrives in that aqueduct, which operates well below its capacity. We were able to detect, even, that the reports of the amount of water arriving through the pipeline have been manipulated to make it look like less water was arriving. I expected to find corruption, but I didn't think it was that big. 
Was there something you didn't get?
I would have liked to discover the benefits that government officials obtained, like former governor Kiko Vega and other senior officials, from pushing the desalination projects with so much enthusiasm. I cannot conceive that they have done that much without getting something in return. 
They manipulated the local Congress, mobilized hundreds of people in favor of the plants, bought consciences, and moved heaven and earth to get what they wanted.
I do not rule out that, in the future, if the projects are canceled and we face a landslide of demands from the companies involved, we will be able to know how much money our officials took for everything they did.
Either way, these companies have invested so much time and money, that if the desalination plants are canceled, they could introduce millionaire lawsuits against the state of Baja California. And if desalination plants continue, we will be indebted for more than 30 years, paying millions and millions of dollars for water we didn't really need.
In any case, I think it will be a lose-lose equation for Baja California. I think it will be the treasury and the citizens who are going to pay the bill for this madness.
What were the main obstacles you faced during your investigation?
My ignorance of the topic. I wrote many news stories on this matter in the past. I thought I was able to understand perfectly what it was. The reality is that the knowledge we got was superficial. You must become an expert in the subject you want to investigate.
K
The lack of information available. The desalination plants are an issue that everyone has talked about, but the hard data, the actual amounts of water that the state needs, for example, the name of the companies involved, and many other things, were not to be found anywhere. We had to dig very deep to find information.
What would you recommend to other members of the Border Hub?
To obtain, in advance, all the information they can regarding the story they want to write. The story of the desalination plants always caught my attention, but I didn't get all the information I needed before the process started.
I also believe that it is vital to choose very specific issues, not try to cover so much. In our case, I think that if we had concentrated on one desalination plant and not two, we could have discovered more things.
What would you change in your story if you could do it again?
I would look for alliances with more people, with experts in law, with designers that would help me visualize my story, with people with knowledge in data mining ... I also think it would have been good approaching civil society organizations interested in working with me in this project.
But well, there will be more opportunities. This experience taught me that I can do things that I never thought I could do.